About the Bundle
Page to the Stage (P2S) is your on-demand hip hop music toolkit to master songwriting, production, and performance. It is grounded in the rich history of Black music and hip hop. It includes video tutorials, activities, and masterclasses to help you turn your creative ideas into complete hip hop songs. We'll prepare you to perform on any stage. See below the courses and masterclass access with this bundle.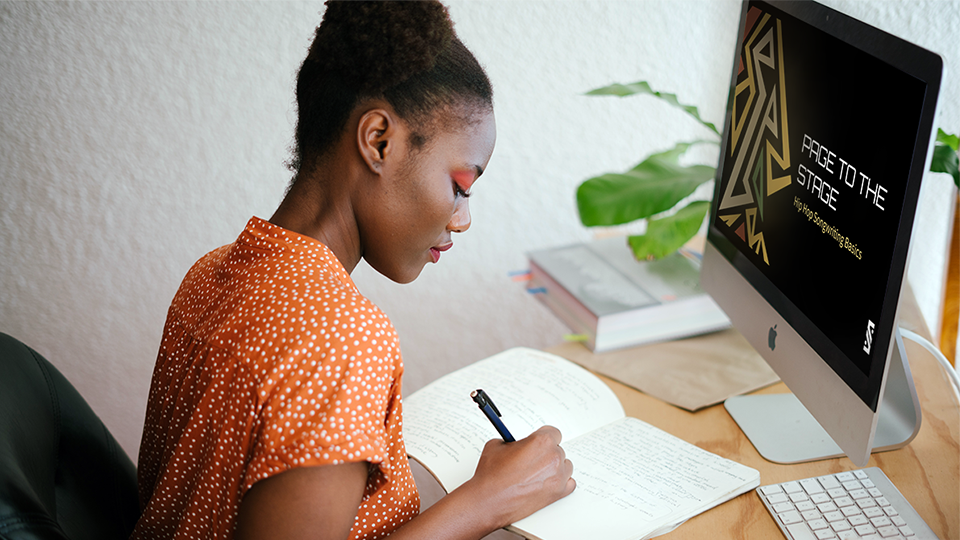 Module 1: Hip Hop Songwriting
Through a series of lessons and activities, learn basic techniques of writing & arranging hip hop song lyrics. Gain an understanding of a writer's responsibility and learn how to write with purpose. This course will help you successfully write a full hip hop song. Click here to learn more.
Module 2: 9 Keys to Hip Hop Performance
This course provides processes and techniques for great stage performance. The methods outlined in this course will enhance live performance and public speaking. Click here to learn more.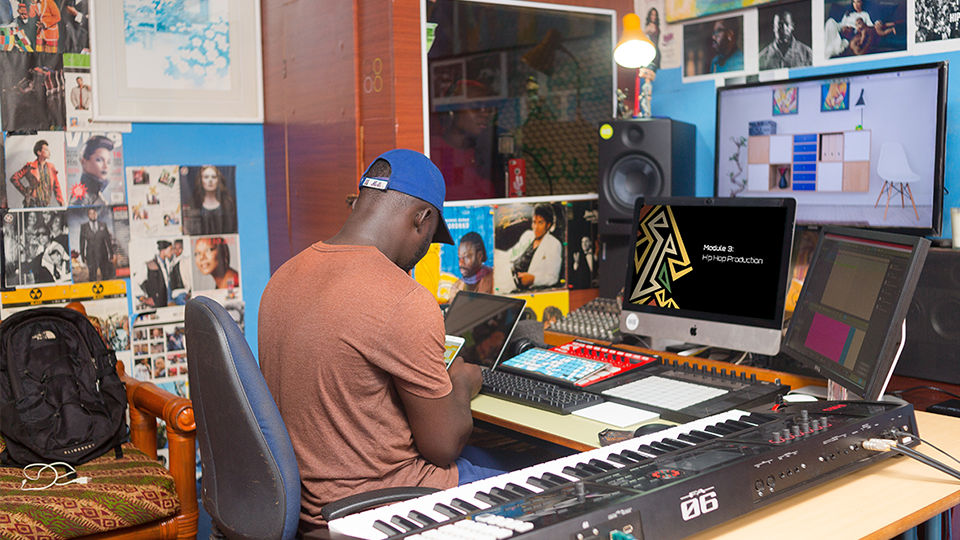 Module 3: Music Production
In this course, learn the basic techniques of music production and the equipment and process necessary to get started. Also, learn a basic history of hip hop music production eras/styles and the producers that made it happen. Click here to learn more.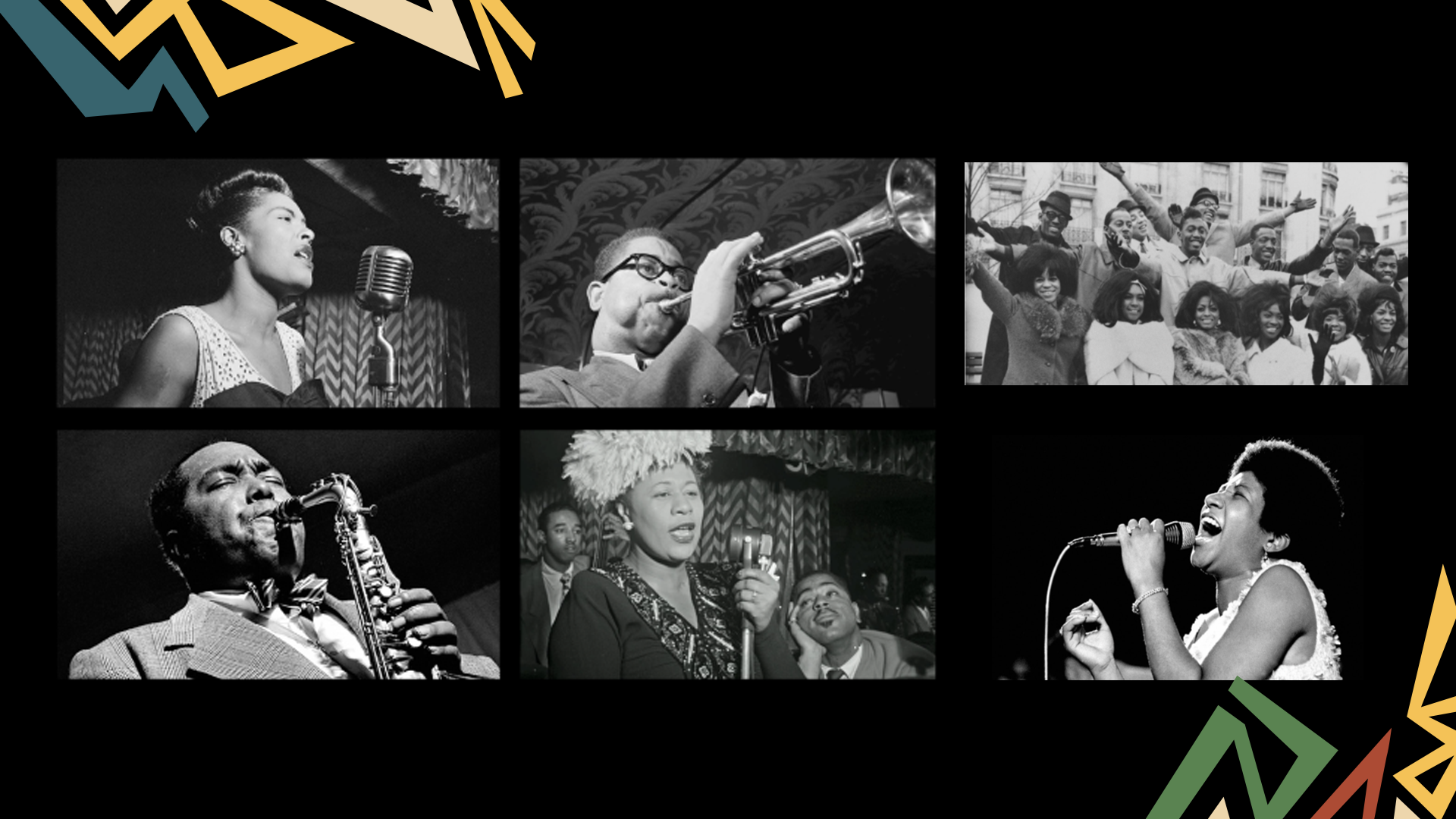 The Black Music Timeline: The Origins of Hip Hop Music and Culture
The Black Music Timeline provides a general, historical overview of the origins of hip hop music from West African oral traditions to its birth in the South Bronx, NYC. The timeline marks important genres in the history of Black music that contributed to the development of hip hop and highlights prominent songs and artists from each genre. It also outlines the core elements of hip hop culture as well as general information about the form and function of hip hop music. The timeline is delivered as a Zoom lecture presented by Soul Science Lab artists, Chen Lo and Asante Amin. Click here to learn more.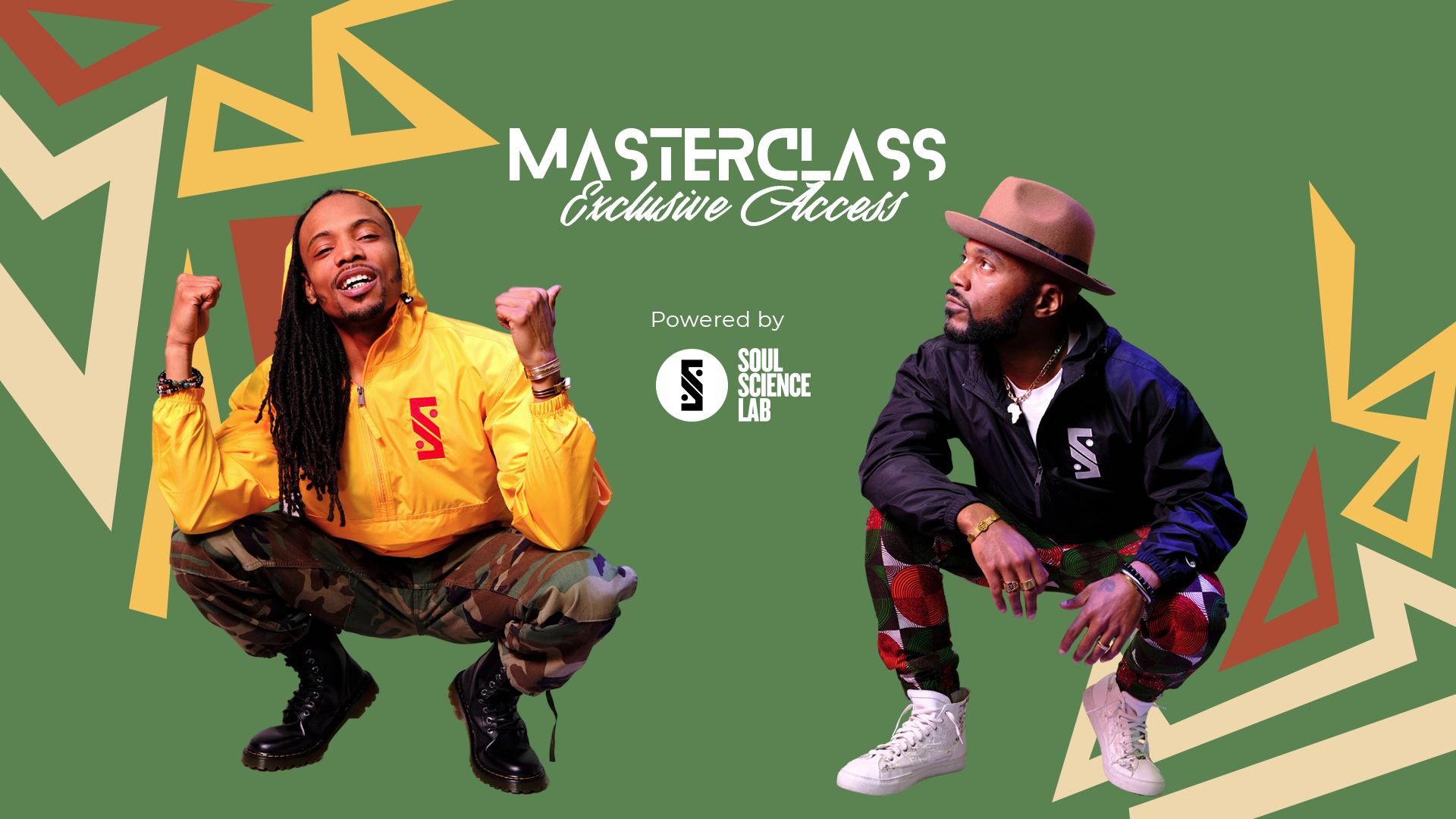 P2S Masterclass: Exclusive Access
The Page to the Stage masterclass is an hour-long workshop session conducted once a month, facilitated by Chen Lo and Asante Amin. During each session, they present more in-depth on a given topic, provide real-time feedback to select P2S students, and answer questions from the broader community. Students can sign up to receive feedback before each session through the masterclass form. The masterclass is only available to students that have purchased the Page to the Stage Course Bundle.
How to Use These Materials
This curriculum is designed for educators to gain a solid foundation in the genre and practice of hip hop. Chen Lo and Asante teach the content directly to you, requiring you to do the same activities students will be completing. While Chen Lo and Asante can be examples, you are the best and most accessible example to your students in demonstrating how to be vulnerable in experimenting with an unfamiliar practice.
There are two distinct avenues of learning:
Professional Development Track: The curriculum contains approximately three and a half (3.5) hours of professional development. Each module is self-paced and has content that can quickly be applied to developing your own curriculum for your students.
Co-Teaching Track: Chen Lo and Asante are your co-teachers as you learn alongside your students. Complete the professional development yourself and then use the "Lesson Snapshot" videos to quickly curate content directly for student engagement.
Masterclass Upcoming Events
Available in days

days after you enroll

About the Masterclass
Available in days

days after you enroll

Section 1
Available in days

days after you enroll

Student Help Center
Soul Science Lab
About Chen Lo 
Chen Lo is a multi-talented artist, producer, and educator. He has toured extensively performing and conducting music workshops and masterclasses in Morocco, Tunisia, Algeria, Jordan, Lebanon, Syria, Bahrain, Honduras, Ireland, South Africa, Swaziland, Senegal, Vietnam, and Brazil. In addition, Lo brings over 15+ years of experience to classrooms as an arts educator, having developed and implemented arts education curricula nationally and globally, including with Jazz at Lincoln Center on the Rhythm Road, the August Wilson Center, 651 ARTS, and others. He served as the head of music production for the Academy at Urban Arts Partnership and the musical director for FreshEd, a music integrated academic program for English and Social Studies. He is the co-founder and Chief Creative Officer of CodeScty, a startup that uses Hip-Hop to teach computer science concepts. Chen Lo holds a Bachelor of Arts from Pennsylvania State University in Media Studies and an interdisciplinary Masters from New York University in Art and Social Change. He continues to make great music, spread love, and make history. 
About Asante Amin
Asante Amin is a multi-instrumentalist, composer and musician educator. With over 13+ years of experience as a teaching artist, Amin has taught, lectured and facilitated interactive musical arts education programs in schools and with numerous community organizations, including music production and songwriting courses at Brownsville Community Justice Center, Urban Arts Partnership, and Family Dynamics. Passionate about history and culture, Asante is known to fuse these elements into his teaching, particularly in his music theory and band programs with Urban Arts Partnership, Family Dynamics, and the Quest Youth Organization. He is the Music Director and a founding member of CodeScty (pronounced Code Society), an interactive learning experience that uses original Hip-Hop music and engaging activities to teach computational thinking and computer science concepts to youth in grades 6-12. A MetLife Meet the Composer award winner, Amin is a musical director ahead of his time.